Thurs 17th Oct 2013,

We are now on Facebook, please look us up there. This is a new venture for us, and it may take us just a bit to get up and running, but we are there.

Fri 1st Feb 2013

Mark Olsson has decided to retire from Kauth Bros Inc, and will be leaving us shortly. Mark has spent well over the past 30 years here with the company, and he will be missed.

Fri 31st Aug 2012,

I have added pictures of the core group on "the Team" page, I will update them as more current pictures become available. Also the "GARAGE SALE" continues, and will last until all items are sold. We have added even more items to this area, come and take a look, ITS WORTH IT.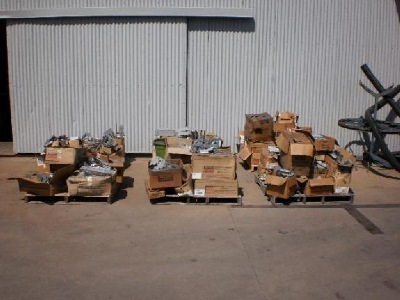 Wed 15th Aug 2012,

Bargain Bins are now out in the yard, most items are going for under 25% of original cost, we are cleaning house come by for great pricing, many brackets as low as a DOLLAR each.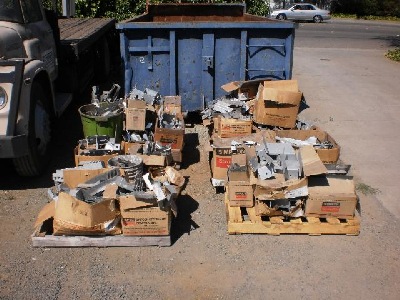 Mon 13th Aug 2012,

Bargain bins are currently being filled, come by to see all the great deals on all sorts of brackets, at bargain bin pricing, you will not see them any lower than this.

Thur 26th Jul 2012,

***GARAGE SALE*** entire month of August

North Coast Bolt is going to reduce it's inventory foot print, to make room for a new assembly area, come by and take a look at all the specials. We will have lots of stock with reduced pricing just to make sure it moves. So if you are doing a project, and need some Simpson hardware, or bolts and screws, come by and take a look at the items in the GARAGE SALE. Great pricing you can not pass up. All of which we will try to sort into styles and types. I assume most brackets will be priced from $1 to $10. Screws should probably go for $5 to $10 per hundred.

Mon 20th Feb 2012,

We welcome aboard our new Plant Manager Ed Furia. Ed comes to us from a diverse background, and we look forward to his input on managing the shop. With in a short time Ed will be up to speed and handling most of the Plant Operations on his own, allowing me to better serve the company as the director of operations, making a better company to serve our customers.